Land Managers
WRV can help you meet your land stewardship goals with minimal effort from your field staff while engaging the public in a very positive way. WRV has worked with dozens of local, state, and federal land agencies and land trusts since 1999.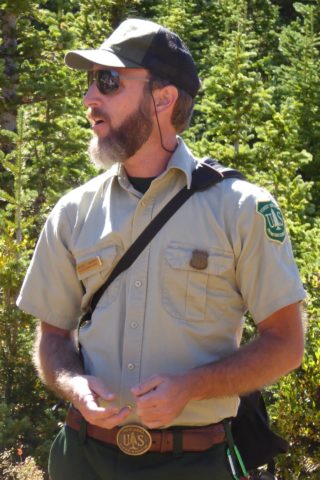 WRV services for land agency projects
Recruit and handle all communication with volunteers.
Provide highly trained volunteers to lead crews and manage project.
Provide all needed tools.
Feed the volunteers.
Write grants to help fund projects.
Do technical design work.
Hire and manage heavy equipment contractors.
Order materials and coordinate with material vendors.
Conduct site monitoring of restored sites.
WRV outdoor stewardship activities
Post-fire restoration and erosion control
Restoration of streams, wetlands, prairie, alpine areas
Trail maintenance, construction, and restoration
Tree and native species planting
Road removal and revegetation
Mitigation of the effects of pine beetle
Invasive plant removal
Native seed collection
Rare/threatened plant and animal species protection