WRV Youth Leadership Development (WYLD) Program
WRV Youth Leadership Development (WYLD) Program
Calling all teen environmental leaders!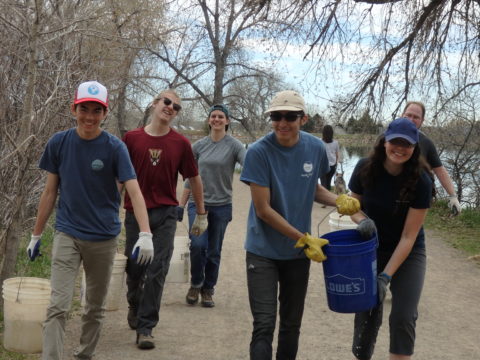 Wildlands Restoration Volunteers is looking for high school students (ages 14-18) to serve as part of a new leadership program. Youth who participate in this program will have unique opportunities to learn environmental science in the field, build leadership and job skills and lead groups of peers and adults. In addition, participants will meet new people who share their interests, access regional leadership opportunities, and earn service or internship hours if needed.
As part of this program, youth will have the opportunity to…
Participate in youth-only ecological restoration projects like trail building, seed collection, planting native species, and more
Earn Crew Leader certification through the Outdoor Stewardship Institute, learning the skills to lead groups of youth and adults in the completion of ecological restoration projects
Commit to attending 75% of monthly activities from September through May (with several mandatory attendance dates)
Participants will also gain access to mentoring and career resources, learn valuable job skills, make new friends, earn service hours, spend time exploring Colorado's beautiful public lands, and give back to our community.
2019 WYLD Program activities included:
Snowshoeing at CU's Mountain Research Station near Ward, CO
Youth Crew Leader Training
Stewardship and climbing in Eldorado Canyon State Park
Camping and trail building near Keystone, CO
Applications for the 2019-2020 WYLD Program are now closed. For more information about WYLD, please contact rachel@wlrv.org.
If you need a physical copy of this form, please email Rachel@wlrv.org, and we will send you a document.
Youth leaders also ran their own project for Earth Day on April 20th! Check out photos from the event here!